Big Tray with Double Wheel Wheelbarrow (WB8806)
May 28, 2020
Model NO.: wb8806

Surface Handling: Paint

Color: Any One

Thickness for Material: as Your Reqest

Origin: China

HS Code: 87168000

DESCRIPTION DETAILS:

1. Mode of payment: 30% PRE T/T, 70% before delivery

2. Tray thinckness: Metal tray 0.5~1.2mm, can make as customer request

3. Size of tray: . 5cu. Ft, 1cu. Ft, 4cu. Ft, 5cu. Ft, 5.5cu. Ft, 6cu. Ft, 7c. Ft, 8cu. Ft, 8cu. Ft, 10cu. Ft

4. Packing: In bulk, in pallet or as customer request

5. Wheel: Air or solid can choose, also the size can choose too

6. Production time: 20-30 days according to real quantity

7. To provide samples of time; 4-7 day

8. Size of wheel: 8"*2.50-4, 260*85, 3.00-4, 3.50-4, 3.00/3.25-8, 3.50-8, 4.00-8, 6.50-8, 200*45, 250*42, 10"*2", 7"*1.5", 8"*1.75", 8"*2", 8"*2.2", 9"*3", 10"*2.5", 12"*2", 13"*3", 14"*4", 16"*4", 16"*4.00-8, 24"*13/8"

Pushcarts / power barrow / concrete wheelbarrow wb6200

Modelloadweightwater capacitysand capacitywheelLHCABh

WB6200S8011.565513"*3"A1400460540820690250

PACHAGE OF HAND TRUCK

1. IN PALLET: The wheels fixed on the hand truck frame, the whole body in pallet.

This way can protect effectively, but high cost and small loading QTY. Generally we do not recommend it

2. IN PLASTIC BAG: The wheels fixed on the hand truck frame and then package using a plastic bag. One plastic bag for each

Truck. This way also can protect effectively, and lower cost & big loading QTY, we recommend this way usually.

3. SEPARTE PACKING: Wheel packaged using woven bag and hand truck frame packaged using plastic bag. This way cost low

And protecting well.

4. According to customers' requirement; The better packages, the more cost

PACKAGE OF WHEELBARROW

1. IN BULK: All goods in container in bulk

2. IN PALLET: Tray in pallet; Handles and legs in pallet; And other parts in cartons

3. Tray packed in pallet, handlebar and parts in bulking. Or we can pack the items as the customer's needs

Choose us you are right!

We are a direct wheelbarrow, hand trolley manufacture

1) Advanced equipment and various moulds is our advantage in producing good quality and special designed products.

2)Quality is guaranteed by Serious and responsible QC team.

3)Professional production and export teams will serve you a perfect deal.

4) Timely delivery: With 20-25days.

5) Free samples for confirmation &OEM service

6)Our service

, pre-sale services

Act as a good adviser and assistant of client enable them to get rich and generous returns on their investments.

1)select equipment model

2)design and manufacture products according to clients' special request

3)train technical personnel for clents.

2. Services during the sale

1)Recheck and accept products ahead of delivery

2)Help clients to draft solving plans

3. After-sale services

1)provide considerate services to minimize client's worries.

2)Help client to solve the assembly question

3)take responsibility if any technical problem

4)Spare parts replacement and repair service provided.
| | | | | | | | | | | | |
| --- | --- | --- | --- | --- | --- | --- | --- | --- | --- | --- | --- |
| Model | Load | Weight | Water Capacity | Sand Capacity | Wheel | L | H | C | A | B | h |
| WB8806 | 1210 | 26.5 | 120 | 8 | 4.00-8 | 1505 | 580 | 580 | 1000 | 705 | 330 |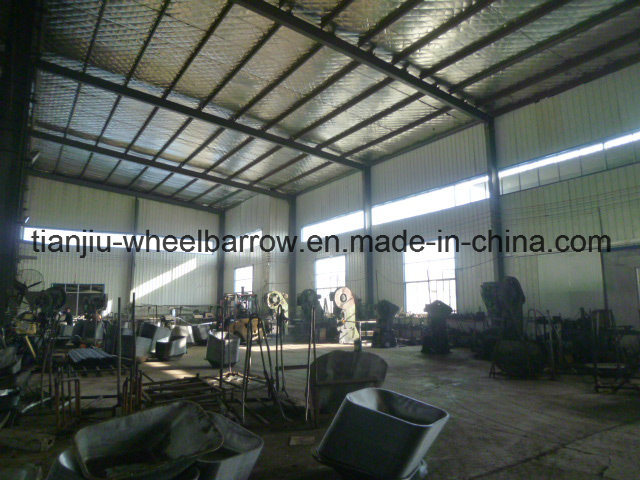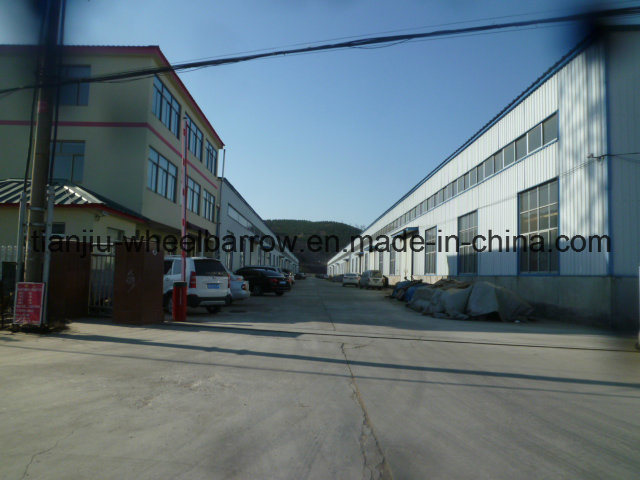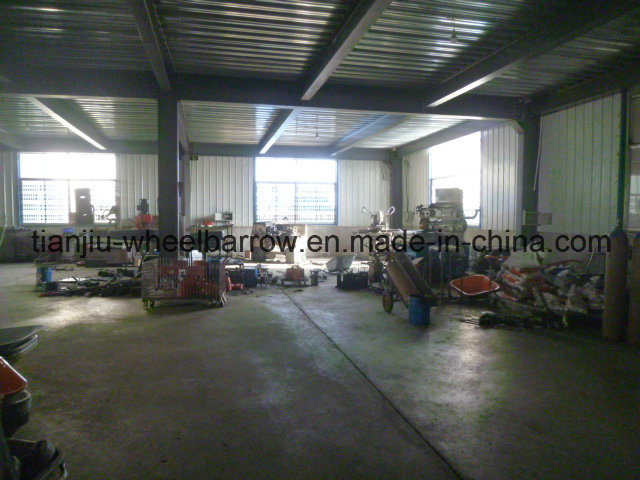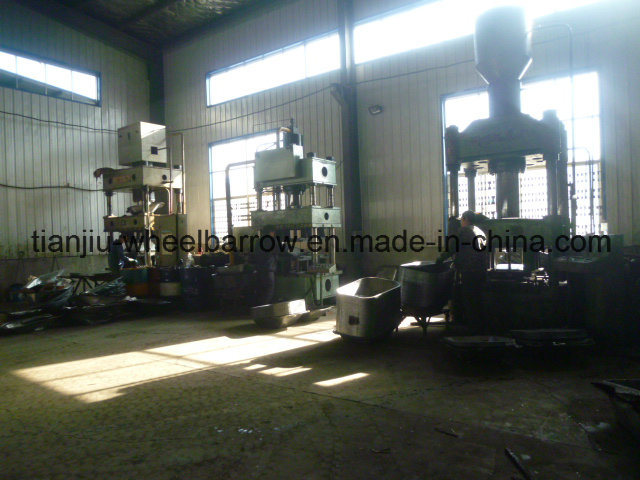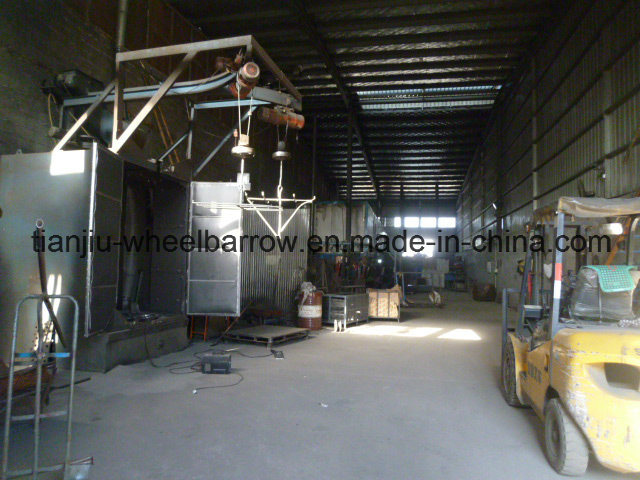 Conveying Machine, in a word, is a kind of machine to convey powder, small particles or granule from one point to another point. There are several different type of conveying machine: From conveying ways, we can distinguish horizontal conveying, inclined conveying and vertical conveyor. From the feeding material continuous ways we can distinguish into: even feeding, batch feeding, volumatic feeding.




For example, conveying machine include:

Flexible Screw Conveyor : Flexible screw conveyor is flexible, allowing a multiple of configurations to suit application requirements. The standard unit consists of an inlet, an outlet, a flexible spiral spring, a PPR hose, a motor and a hopper.

Its design is very simple & eliminates the need for any additional operating equipment such as filters or bearing. It consists of electric motor driven spiral, which is the only moving part, rotates within a food grade & sealed tube.The material moves along the spiral within the tube. The unique action of the flexible Spiral Conveyor eliminates the risk of the product separation that can take place in conventional pneumatic conveying systems where mixed materials have components of different densities and particle size.In fact,the conveying action ensures constant remixing.Conveyor maximum length can be upto 15 meters for material bulk density 0.6 kg/ litre and may be increased or decreased inversely with bulk density.Vertical installation are also possible,but carrying capacity decreases with increase in angle of inclination. Feed hopper is available in standard size or according to customers specification.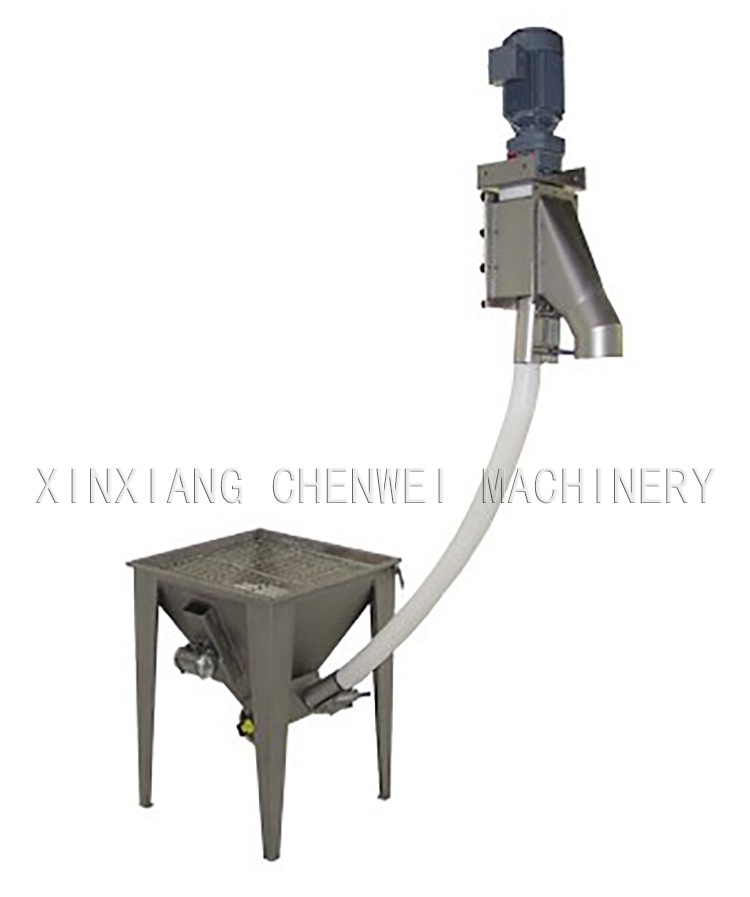 Vacuum Conveyor: The vacuum conveyor machine can reach the objective that feeding materials with safe and convenient can't cause some dangerous factors for the operators, It mainly consists of vacuum pump(no oil and water),oil and water separator, stainless steel suctiontube, flexible hose, PE filter or SUS316 filter, compressed air cleaning device, pneumatic discharging device, vacuum hopper and automatic level control device. This machine can reach GMP standard and is the ideal feeding to food industry and pharmaceutical industry.

Remarks: we have two kinds of vacuum conveyor machines for electrical vacuum conveyor and Pneumatic Vacuum Conveyor. The working process is almost same, but the electrical vacuum conveyor is replace the vacuum generator for electrical pump. You can choose the vacuum conveyor according to real situation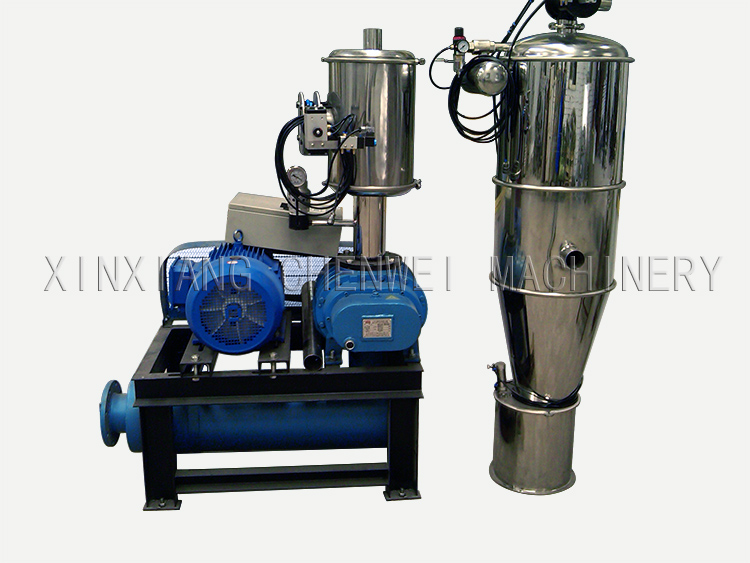 Conveying Machine

Conveying Machine,Conveyor Equipment,Gravity Roller Conveyor,Bucket Conveyor

XINXIANG CHENWEI MACHINERY CO.,LTD , https://www.sieves.nl