Plastic Red Wine Glass Baskets Mold
March 26, 2020
Model NO.: Zoe-147

Runner: Hot&Cold Runner

Design Software: AutoCAD

Installation: Injection

Certification: TS16949, ISO

Standard: HASCO

Customized: Customized

Style: Customized

Market: Over The World

Price: Reasonable

Quality: High

MOQ: 1 Set

Delivery Time: Customized

Payment: T/T

Service: OEM

Size: Customized

Company Style: Factory

Trademark: Yixun

Transport Package: Plywood Case

Specification: Customized

Origin: Guangdong, China

HS Code: 8480710009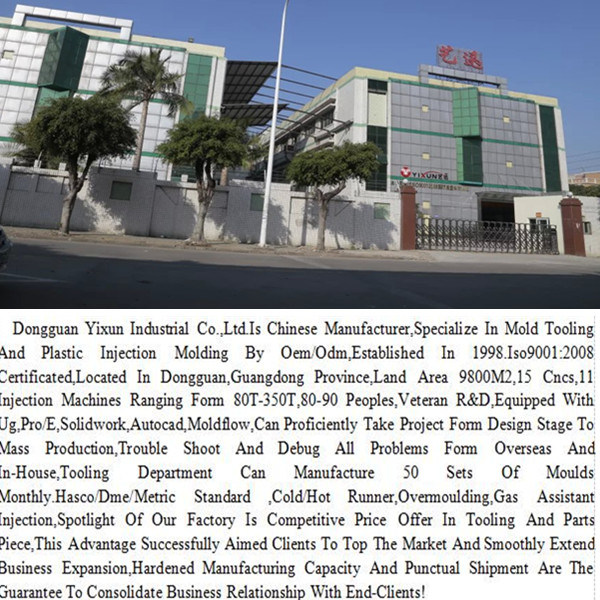 Professional plastic mold

Mold or die are the common terms used to describe the tool used to produce plastic parts in molding.

Since molds have been expensive to manufacture, they were usually only used in mass production where thousands of parts were being produced. Typical molds are constructed from hardened steel, pre-hardened steel, aluminum, and/or beryllium-copper alloy.

Injection molding consists of high pressure injection of the raw material into a mold which shapes the polymer ( plastic) into the desired shape

Material for the part is fed into a heated barrel, mixed, and forced into a mould cavity, where it cools and hardens to the configuration of the cavity. After a product is designed, usually by an industrial designer or an engineer, moulds are made by a mouldmaker (or toolmaker) from metal, usually either steel or aluminum, and precision-machined to form the features of the desired part. Injection moulding is widely used for manufacturing a variety of parts, from the smallest components to entire body panels of cars

Injection molding is used to create many things such as wire spools, packaging, bottle caps, automotive dashboards, Game boys, pocket combs, some musical instruments (and parts of them), one-piece chairs and small tables, storage containers, mechanical parts (including gears), and most other plastic products available today. Injection molding is the most common modern method of manufacturing parts; it is ideal for producing high volumes of the same object.

2.Mold information

 
Shaping Mode
Plastic Injection Mould
Application: Industry
Auto ,   Medical.    Home appliance,  Daily Community,   Telecommunication
Service area
Transparent,  Over mold,  double color,  air assistant forming,  deep barrel,  Design R&D,  Assembly
Production Equipment
Elite Plastic Injection Machines ,CNC, Mirror EDM machine, Wire Cutting machine, Carving machine, Lathe
Drilling machine, Grinding machine, Milling machine,
QC Machine
3D Measurement,  Profile Projector, Hardness Tester and other regular size inspection equipment.
Mold Cavity:
Single or Multi-Cavities Available
Runner System:
Cold or Hot-Runner Available
Mould Base
LKM, HASCO, DME etc
Mould Material:
P20, 738, 738H, 718, 718H, NAK80, S136, S136H, 2378H, 2311, 2083, 2316, H13, SKD61, 2344, 8407
And other material as requirement
Hardness of steel
Vacuum quenching  ,Nitride, HRC41-47, HRC46-50,HRC60
Plastic Material:
ABS, PP,PC,  POM ,PVC, PE, PET, PMMA , Acrylic,  and other material As requirement
Mold Lead time:
4Weeks T1 samples , exact time depends on Mould Complexity
Mould Life:
0.3 Million Shots- 1Million shots
Packing:
Exporting standard
3.Mold manufacturing  show and  mold management flow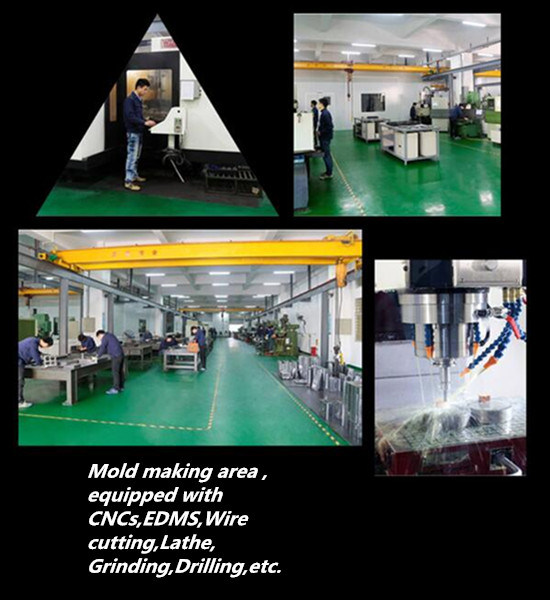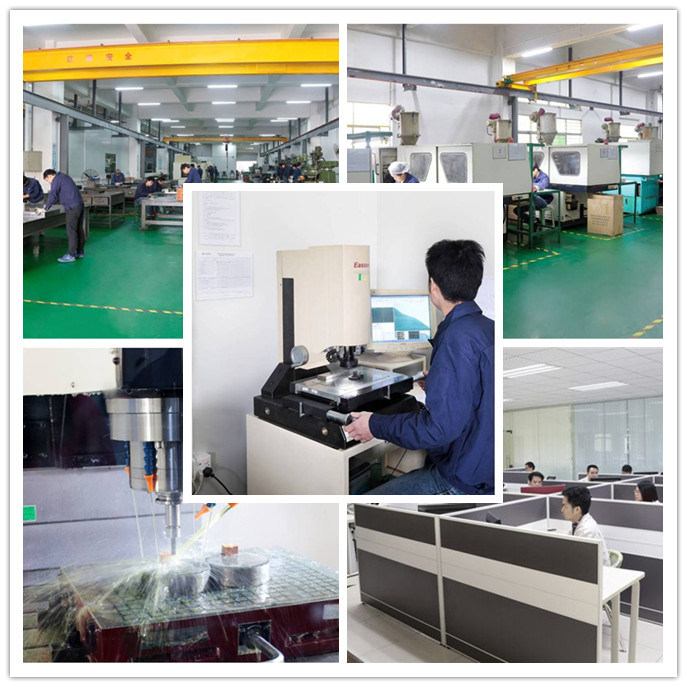 4. Mold inquiry :

If you are going to make an inquiry of mold, please give basic information with 3D drawing or 2D drawing or any other detail information (material,  part weight, qty, etc),  we will  give you answer within 24hours in working day.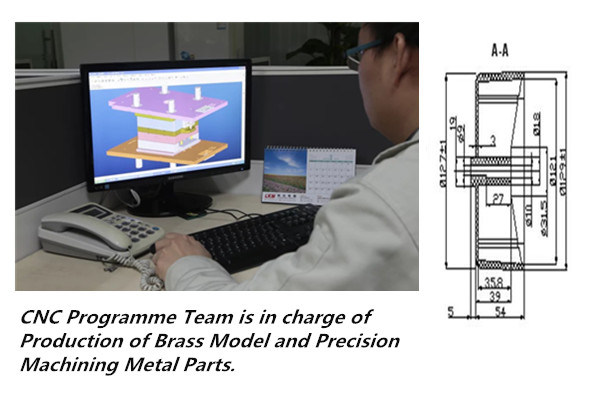 Project management flow
Business Step
1.R&D
We support customer R&D. Make the files or improve the design if you needed
↓↓↓
2.Quotation Making
Mould Quotation will be finished in  1  day according to information we get
↓↓↓
3.Negotiation
The quality ,price ,material, delivery time .payment item. ect
↓↓↓
4.Mould Design
3-5Â  days for mould and product 3D/2D drawing design
↓↓↓
5.Mould
According to customers' request to build the mould.Before make the mould .we send mould design to customer approval first . Mould will be usually finished in  25-60  days
↓↓↓
6.Mould Testing
When moulds are finished,we will test the moulds to check it satified consumers' needs.And we will  send samples  for consumers' reference.
↓↓↓
7.Sample confirm
If the first sample come out is not satisfied customer .we modify the mould and until meet customers satisfactory
↓↓↓
8.Delivery
Delivery goods by  sea  or by  air  ,according  customers requirement
5. Usual question and answer

Q: What do you  (DONGGUAN YIXUN INDUSTRIAL CO.,LTD) do

A:  We  do plastic mold and injection molding........

Q:: What's your( DONGGUAN YIXUN INDUSTRIAL CO.,LTD)Â  advantages

A:: We have 20 years professional  experience and team in plastic  injection molding  and mould

Our quality is fine.,  We get ISO certificate and  TS16949 certificate

Our delivery is always in time

Good service

Q:: What industry do your (DONGGUAN YIXUN INDUSTRIAL CO.,LTD) business  cover in the last 20years

A::  main Auto, medicals, appliances, daily commodity, electronics and telecommunication  and other industry which plastic products.

Q: What software do you (DONGGUAN YIXUN INDUSTRIAL CO.,LTD)use and what format  can you open

A: AutoCAD, Pro/E, UG, SolidWorks,  format, x-t, step, igs ,dwg etc.

Q:Â  How about your design ?

A: Design mould is our strong advantages as we have design team.  We can also design  plastic proudct for customer  which  need  require description clearly from customer

Q: Did you design product  successfully ?

A:  Yes, I designed  successfully for some of our customer

........

Please make sure to contact us with plastic part's basic information (which is  very  very  important) when you are going to make inquiry of mold. Thanks.

Wish all buyers can find satisfying supplier in China!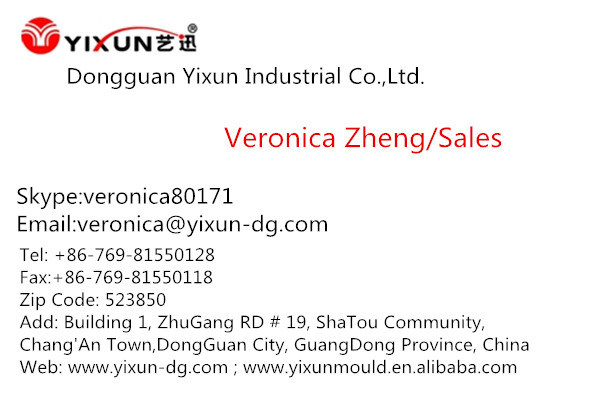 1. Naipu Submersible sewage Slurry Pump introduction

NP-WQ series of submersible sewage pumps are designed with varies of installation experience and improved in water flow stream line, motor cooling system, Protections, control and sealing to suit for multipurpose applications and installations.

Typical Applications--- Municipals sewage installations Constructions Industrial waste water Waste content solid and fibers

River and drain water

2. NP-WQ Submersible Sewage Slurry Pump strcuture drawing(mini type):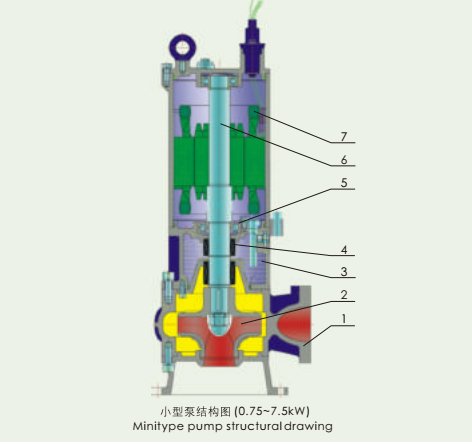 Main parts in the drawing:

1. pump casing 2. impeller 3.oil chamber 4.Bearing seal 5.bearing 6.pump motor shaft 7motor.




Medium type submersible sewage slurry pump strcuture drwaing: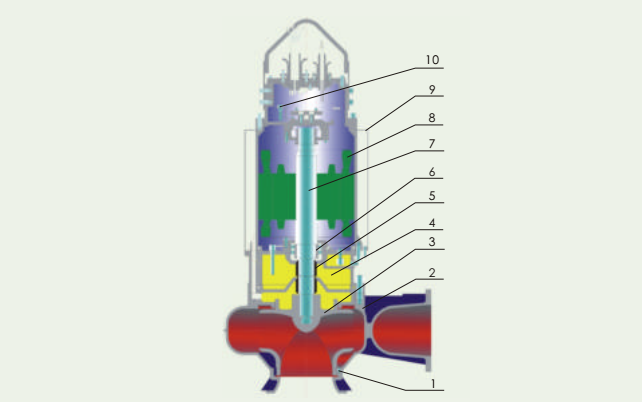 Main parts in the drawing:


1. wear ring 2. pump casing 3. impeller 4.oil chamber 5.Bearing seal 6.bearing 7.pump motor shaft 8.motor 9.cooling water jacket 10.inspect equipment


Submersible Sewage Slurry Pump

Submersible Pump, Submersible Sewage Pump, Submersible Slurry Pump, Vertical Submersible Slurry Pump

Shijiazhuang Naipu Pump Co., Ltd. , https://www.naipu-pump.com