Fast authorized 52 patents for industrialization
October 18, 2021
In recent years, Fast has been accelerating the pace of transformation of scientific and technological achievements, quickly seizing the market's commanding heights, leading new market demands, and making positive contributions to the optimization, upgrading, and innovation of the domestic heavy-duty transmission industry. According to statistics, at present, Fast has 52 authorized patents and is in the leading position in the industry, and it has been transformed into a technological innovation achievement to achieve industrialization.

In the scientific development, Fast has invested more efforts in technological innovation, and has built a scientific and technological innovation platform to fully improve its independent innovation system and scientific and technological research and development system. It has successively built a national-level enterprise technology center and a product research and development trial center. Advantageous resources are used centrally in the R&D of core technology innovations, providing powerful technology, equipment and technical support for the transformation of scientific and technological achievements of enterprises. At present, the company's Automotive Drive Engineering Research Institute has a world-class test bench and experimental equipment, which provides a powerful guarantee for product design to achieve high-precision, scientific and experimental data informatization. Relying on scientific and technological innovation and equipment manufacturing advantages, Fast has more than 10 kinds of new products with independent intellectual property rights through the provincial appraisal and batch production each year, resulting in product diversification, serialization, lightweight, automation and internationalization. Develop a new situation. It is understood that at present, the company's new product market sales have accounted for more than 60% of total sales.

In order to accelerate the industrialization and marketization of scientific and technological innovation achievements, the company continued to strengthen the production, research and research through various strategies such as the "production generation, trial generation, R&D generation, and concept generation" strategy through school-enterprise cooperation, international cooperation, and technology integration. Combining the promotion efforts, we will quickly turn technological advantages into product advantages and market advantages, and firmly grasp the initiative in market development. Up to now, Fast has successively led the drafting and drafting of 12 national standards such as "Technical Conditions for Heavy-duty Automated Mechanical Transmission Assembly", and the dominant position of the industry and the advantages of technological innovation have become increasingly prominent.

This is our NEW DESIGNED selfie Coffee Printer, it can print on milk, coffee, drinks, and milkshake, cakes, chocolates, ect, It is largely updated from the old coffee printer,faster speed,lower cost,and more convenient operating system.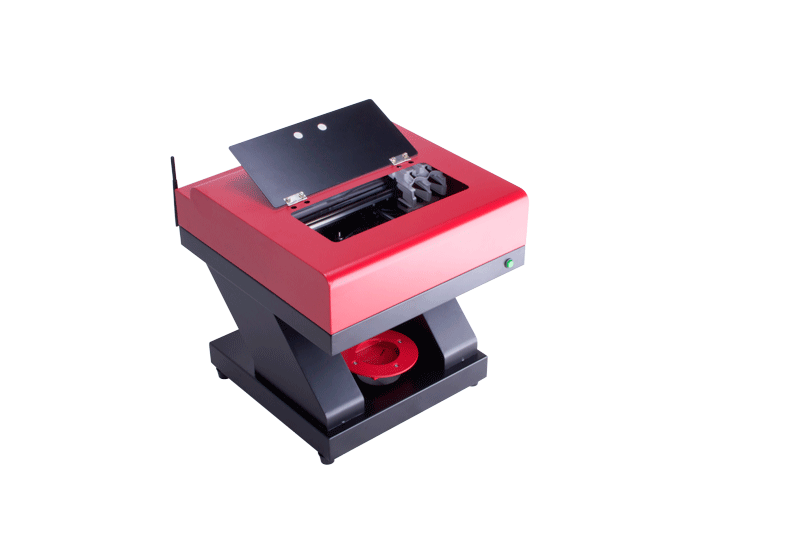 Picture
Parameters
Product name
Wifi coffee printer
Ink color(Edbile ink)
Cyan, Magenta, Yellow, Black
Printer head
HP-803 head
Printing speed
20s/cup
Max print resolution
600*600dpi
Max printing size
11*11cm
Print height Adjustment
0-19cm
Printer size
41*43*42cm(Length*Width*Height)
Package size
49*52*52cm(Length*Width*Height)
Operation Temperature
10 ° to 30 °
Wifi
Support
Weight
16Kg
Power supply
AC 220V/110V
Height adjustment
Full automatic
Operation systems
Windows 7-10
Ink system
Ink cartridge
Warranty
Three years



Selfie Coffee Printer,Selfie Coffee Printer Machine,Automatic Selfie Coffee Printer,Digital Selfie Coffee Printer

Shenzhen Refinecolor Technology Co., LTD. , https://www.sztshirtprinter.com