Guangzhou Auto Show heavy truck high-end light passenger new energy theme highlighted
August 31, 2021
This year's Guangzhou International Commercial Vehicle Show will highlight the market development functions of the auto show and the characteristics of logistics and new energy. It will also use geographical advantages to help companies expand overseas markets in Southeast Asia, and showcase trucks, logistics transportation, municipal sanitation, construction engineering and other special vehicles. , passenger cars and commercial vehicle parts.

On November 20, the second Guangzhou International Commercial Vehicle Show will be opened in Zone B of Guangzhou Pazhou China Import and Export Fair Complex. The Guangzhou International Commercial Vehicle Show is held every two years and is one of the two largest commercial vehicle shows in China. The four-day exhibition will cover an area of ​​about 30,000 square meters. Nearly 100 exhibitors from home and abroad will participate in the exhibition. In the eyes of reporters, the high-end heavy trucks and light trucks have prominent new energy features.

The high-end development trend of heavy trucks is obvious

With the fierce competition in the domestic logistics market, the logistics and transportation industry is undergoing a shift from intensive operations to intensification, and vehicle operating costs are rising. How to increase transportation efficiency and reduce logistics costs has become a low-end economy for trucks, which are making money. In the transition to medium-to-high-end market, such products can meet the requirements of energy conservation and environmental protection, and can also reduce the use efficiency of increased vehicle costs.

Therefore, high-end heavy trucks are often more cost-effective in terms of overall cost of use, lower cost, energy saving, and environmental protection. Therefore, several heavy truck companies exhibited at this year's Guangzhou Commercial Vehicle Show have come up with their own high-end models. For example, the Hyundai Powertec 12.7L engine used in the high-end heavy trucks created by Sichuan Hyundai has adopted the third-generation EFI diesel engine technology. With the high-performance turbocharger, Chuanghu can express a super power of up to 520 hp in a short time, with a maximum torque of 2502N·m. Comprehensive tests show that its climbing performance, 0-80 km acceleration performance and fuel consumption performance are Superior to the market's peers, some of the powertrains also offer up to one million kilometers warranty.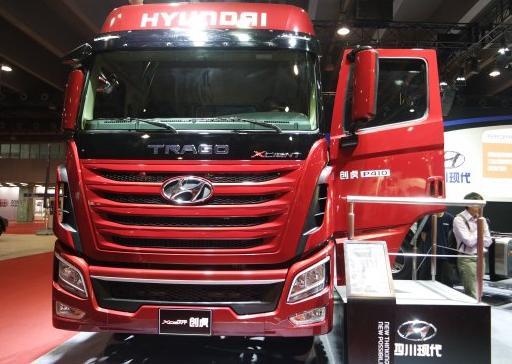 Sichuan Modern High-end Heavy Trucking Tiger


There is also the Actros 1841 low-chassis tractor that Mercedes-Benz Trucks launched. As the only European low-chassis tractor to be introduced into China, the main target market for this vehicle is to serve large fleet customers engaged in light-haul cargo long-distance transportation. The Pearl River Delta and its surrounding markets are important markets for China's mid- to high-end commercial vehicles, demonstrating and leading the national market. Therefore, from this auto show we can see that heavy truck companies are going to high-end is an inevitable trend.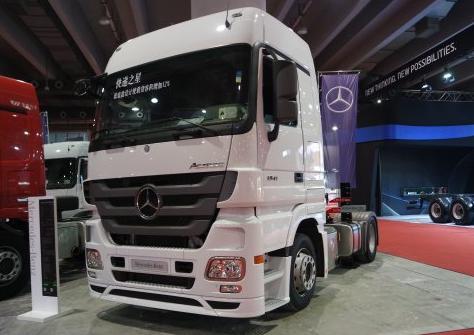 First Actros 1841 Low Chassis Tractor Unit


Light passengers put forward new energy theme

The country has promoted the favorable policies for the logistics industry and new energy vehicles. It has become the foothold and breakthrough point for the transformation and upgrading of China's commercial vehicle industry. To this end, this year's Guangzhou International Commercial Vehicle Show closely follows the national favorable policies and market demand, and focuses on the theme of new energy, light passenger companies also introduced new energy models at this auto show. At the auto show, SAIC Motor launched the first pure electric widebody light passenger EV80, which is particularly eye-catching.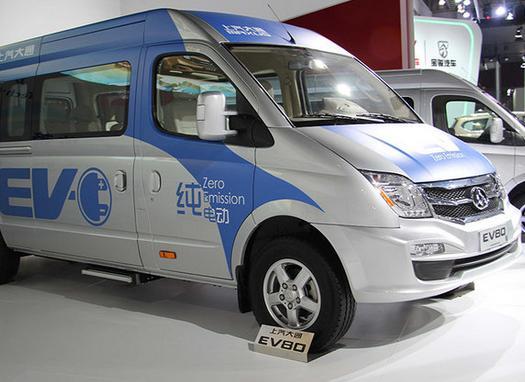 SAIC Chase launches first pure electric wide body light passenger EV80


EV80 has subdivided areas "realized pollution-free, zero-emission, and a charge up to 310km, battery capacity up to 75kwh, leading the domestic similar products, and charging time is shorter. SAIC Chase EV80 advanced benefits As for SAIC's support of its technology and its sharing of resources, backing SAIC, SAIC Datong has mastered many new energy core technologies and is always at the forefront of new energy development. EV80 is the first pure-electric wide-body passenger lighter to be launched in China. With the advantages of long driving range, efficient power, complete safety protection, and superior bearing capacity, it will provide light commercial vehicle customers with efficient solutions for green travel and lead the innovation and development of domestic light passengers.

MEDIUM SPEED WEAVING SEAMLESS WALL CLOTH

SJ768 - â…  RAPIER LOOM IS SUITABLE FOR WEAVING NATURAL FIBER (COTTON, HEMP AND WOOL), MAN-MADE CHEMICAL FIBER DECORATIVE YARN, BLENDED YARN AND OTHER RAW MATERIALS. IT CAN WEAVE LIGHT AND THICK FABRICS WITH TWILL AND PLAIN JACQUARD.

SEAMLESS WALL CLOTH

Shaoxing Sunfong Intelligent Equipment Inc. , https://www.zjsxsunfong.com